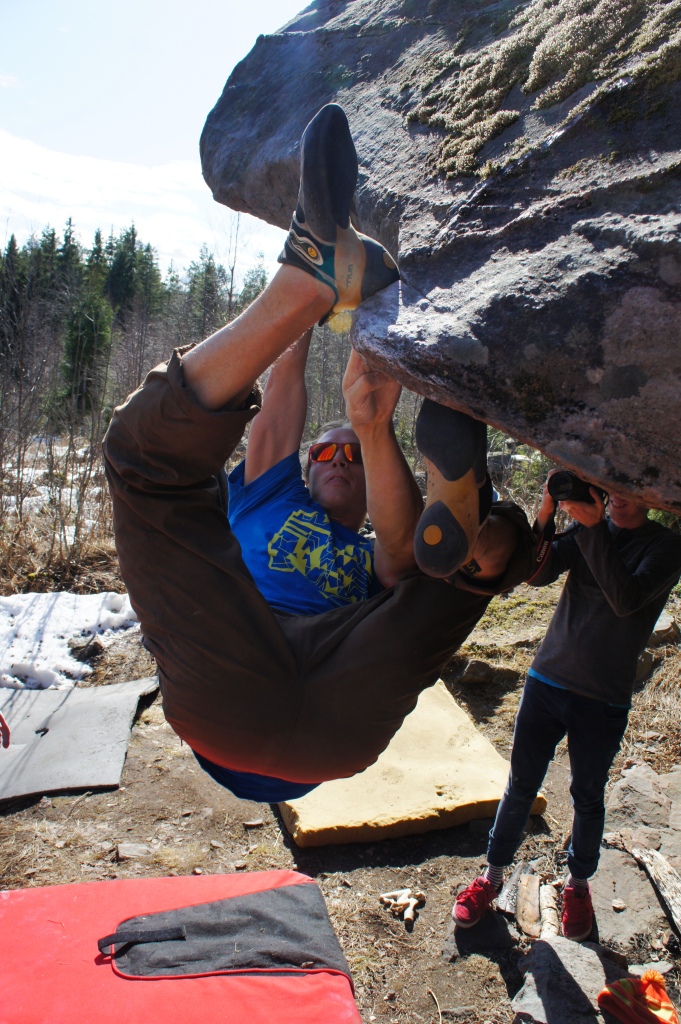 Olli struggling to hang on to the slopers on Lähetyssaarnaaja at E75.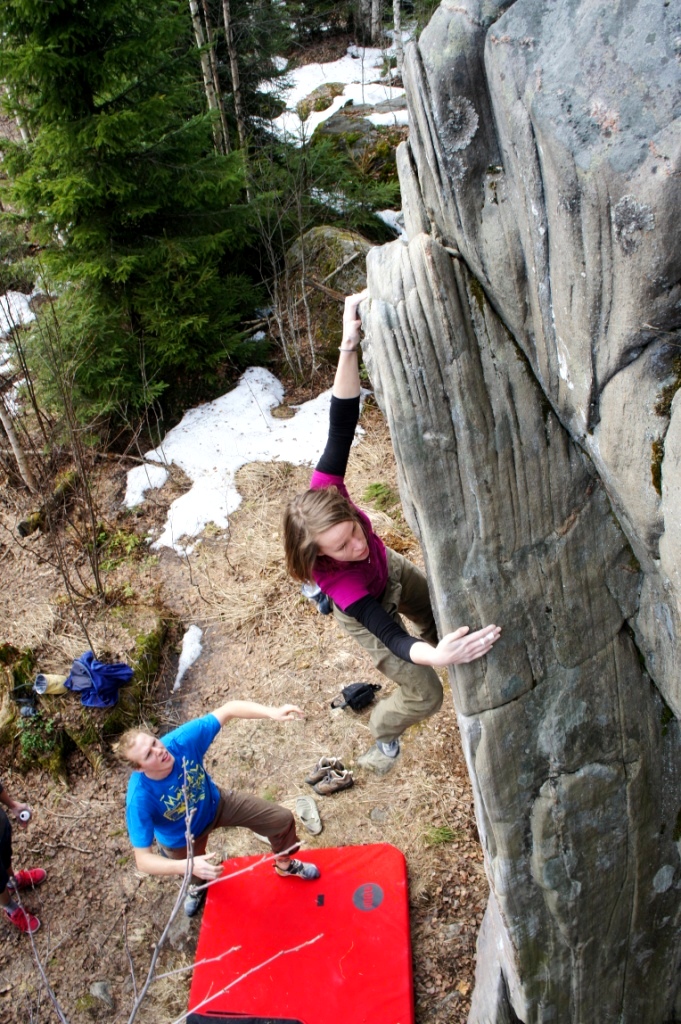 Eevi on a pretty nice arete.
Mainland Finland probably isn't famous for it's climbing but for sure there are a couple of gems. Two of them are Falkberget and the sandstone!!?? bouldering area E75 close to Lahti. A couple of weekends ago I was invited show some slides (pics) and got the opportunity to climb at these two locations. Nice rock, cool routes, great friends and beautiful spring weather. I was probably most pleased with flashing the crack Charlatan at Falkberget.
Easter was spent at the more popular destination in the Åland archipelago. More about that later.